There is a huge competition going on in the Automobile car market companies, especially among SUVs with premium features and based on new technology. There is tough competition between the recently launched Tata Nexon facelift and the Hyundai Venue. Recently both companies have updated their vehicles but both these vehicles have a different identity in the market.
In this type of situation, customers find it difficult to two vehicles that are the best and buy them for themselves. To make it easier, here we have brought for you details about the features, power train, and mileage of these two SUVs. After which you can study it yourself and bring the best car to your home.
New TATA Nexon EV Killer Look Will Beat Even Maruti, And Hyundai Creata Top SUV
Tata Nexon or Hyundai Venue price Difference
Recently, the Tata Nexon facelift has been launched at a starting price of Rs 8.09 lakh. And Hyundai Venue's starting price is Rs 6.51 lakh.
Who Offers Powerful Engine Tata Nexon or Hyundai Venue?
Hyundai Venue has a 1493 cc diesel engine, while TATA Nexon Facelift has a 1497 cc diesel engine. The mileage of Venue SUV is up to 23.4 kmpl. Whereas Nexon is capable of giving a mileage of 25.4 km/liter. But the safety rating Of TATA is more than that of Hyundai Venue.
Who are the superior features of Tata Nexon or Hyundai Venue?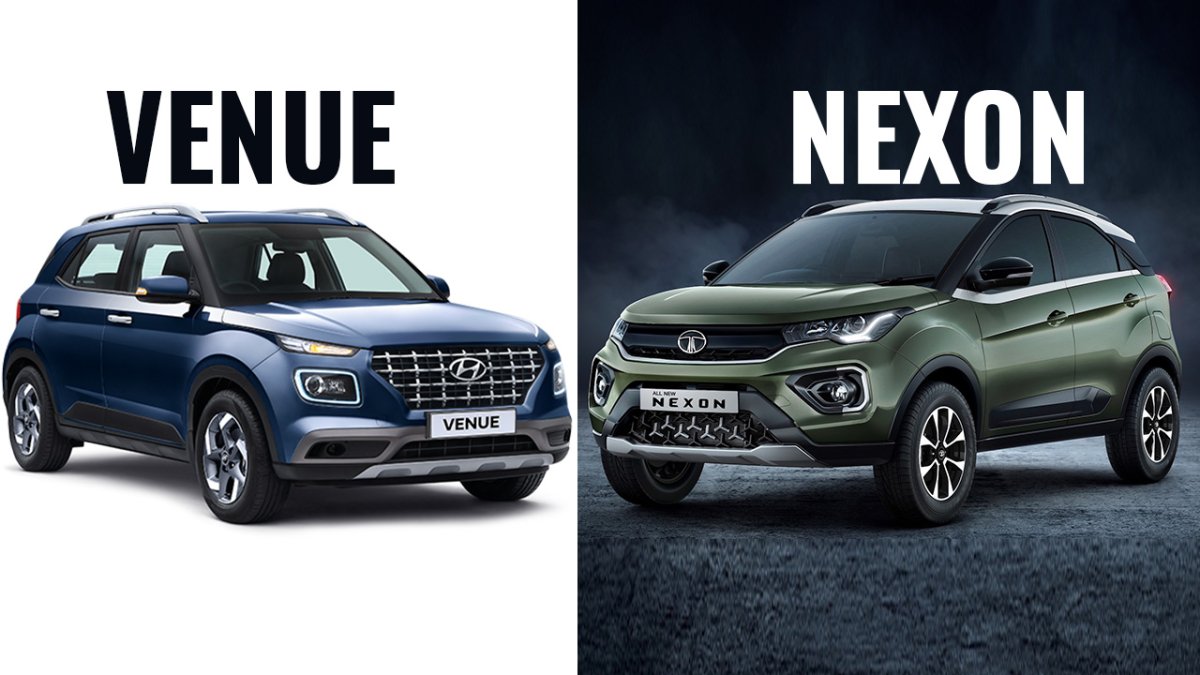 Many common features can be seen in both Hyundai Venue and TATA Nexon facelift vehicles, which include technologies like
Single Pane Sunroof
Climate control AC
Wireless Charging
Touchscreen and Connected car
The TATA Nexon Facelift has a 10.25-inch screen (with wireless smartphone connectivity) but the Hyundai Venue has an 8-inch screen. Both cars have a digital cluster, although the Nexon has a fully adjustable layout.
The New Nexon EV offers front parking sensors, a 360-degree camera, and a blind view monitor along with air purifiers and Ventilated seats. So the Venue also has built-in navigation with a simple rear camera, but the driver gets an electrically adjustable seat and a better quality sound system. Both the cars have been provided with connected car tech along with OTA updates as well as the cooled glove box.